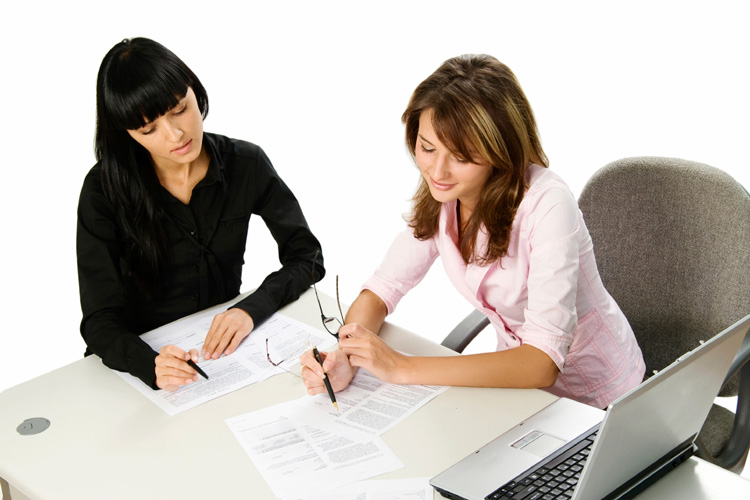 Many entrepreneurs feel stuck. They want to grow their business. They want to make more money. They want to make a bigger impact. They want more people to experience their amazing products and services. They have big aspirations, but time passes and they don't have the progress and success they hope for.
When you feel stuck like this, the solution often seems impossible to attain. Others seem to have it all figured out, but it's unclear what they're doing differently. It comes down to the investments that we're willing to make in ourselves.
It's vital that we intentionally invest in our continued development, both personally and in business. Without investment, there can be no advancement. It's important to invest in developing new connections and relationships, continued learning, and proper guidance for business. When we continue in business with the same old knowledge, the same old ideas, and the same old ways of doing things – we continue to get the same old results. To achieve bigger and better things, we must make bigger and better investments.
"An investment in knowledge pays the best interest." -Benjamin Franklin
1. Invest in attending events and networking
Networking and making new connections is an investment that can pay off big for you and your business. Strategically attending quality events and conferences will be a game-changer for your bottom line. It starts with choosing the right meetings. Don't just look at the cost of the event, but determine how much value it has for you.
There are many benefits to be gained at events and conferences. Getting your name out there helps to establish your credibility and leadership in your field. New business partners can reveal fresh and more profitable ways of doing business. Collaborations with new connections can mean new products, new services, new markets and more profits.
It's easy to get started upping your networking game. Find a few quality events in your industry or genre to attend. Don't always limit yourself to your geographic area – it's worth it to travel to be present at a conference that can change your life and business drastically. By connecting with the right people and building proper relationships, you can immediately see increase in your business – just from associating higher.
2. Invest in materials for your personal and professional growth
Continued learning will keep you relevant and on the cutting-edge. In our fast-moving society, yesterday's 'best' can become today's 'average.' New ideas, new perspective and new ways of making money have all come through reading and studying. When an entrepreneur says they've grown beyond needing to learn new information, they're really saying that they're past wanting to grow!
Running a business is time-consuming. It can be hard to find time for reading, online courses and listening to trainings. If you're struggling with adding new learning to your daily routine, start small. Reading one chapter each day or even every other day may not seem like much, but you'll get through a book much faster that way than not reading at all.
3. Invest in coaching
A good coach or mentor is an invaluable resource for you and your business. Someone to bounce ideas off of and look to for inspiration and guidance is priceless. Coaching empowers you by steering you clear of pitfalls that most entrepreneurs fall into. You're able to save time and money by using proven systems instead of guessing, trying and failing over and over again.
Investment = Advancement
Don't shy away from taking steps to better yourself, increase your business and change your life. Always remember, investments are all about return. Whether it's business coaching, materials, tech tools or a well-deserved vacation, when you invest wisely you'll get huge payoffs – sometimes in the long run, and sometimes right away!
Take inventory of where you have, and haven't, been investing in yourself. Decide that you and your business are worth it. Find three key ways you can invest in your business, and write down a plan to make it happen in the next thirty days. As you put more in, you'll begin to see more come out – more profits, more growth, more reward. After all, that's what being in business is all about! Read more…